Deluxe Room with King Bed
Discover luxury intertwined with modern sensibilities in our Deluxe Room at Novotel Melbourne Central. Spanning a generous 28m²/301ft², this space epitomises comfort, designed for guests who seek that extra touch of opulence.
Nestled at the heart of the room is the majestic king-sized bed, inviting and plush, ensuring restful nights after vibrant city days. Our distinctive day bed beckons you to unwind, offering a cozy nook to read, relax, or simply daydream.
Every tech convenience awaits you here. Dive into a world of entertainment with a 55-inch Smart TV equipped with Chromecast. From Satellite TV including Bouquet TV Canal+, Canalsat, and the dedicated Sports Channel beIN Sports to diverse children's and music TV channels, your entertainment options are limitless. Stay effortlessly connected with our complimentary high-speed Wi-Fi, ensuring you remain plugged into whatever matters most.
Our room pampers you with thoughtful touches, from the provision of a mini-bar stocked with delights to essential coffee/tea-making facilities. The open bathroom accentuated with a range of premium products, brings a dash of modern design and indulgence. With both fixed and flexible showerheads, your bath experience can adjust to your mood. Further elevating your grooming routine is the make-up/magnifying mirror.
Safety is paramount, with features like keycard-operated door locks, audible smoke alarms, and a
room safe. And for personalised comfort, adjust the room's temperature with individual heating and air conditioning controls.
Novotel Melbourne Central's Deluxe Room stands as a testament to refined aesthetics, cutting-edge
amenities, and unparalleled comfort. Join us and redefine your Melbourne experience.
Check In: After 2:00 pm.
Check Out: Before 11:00 am.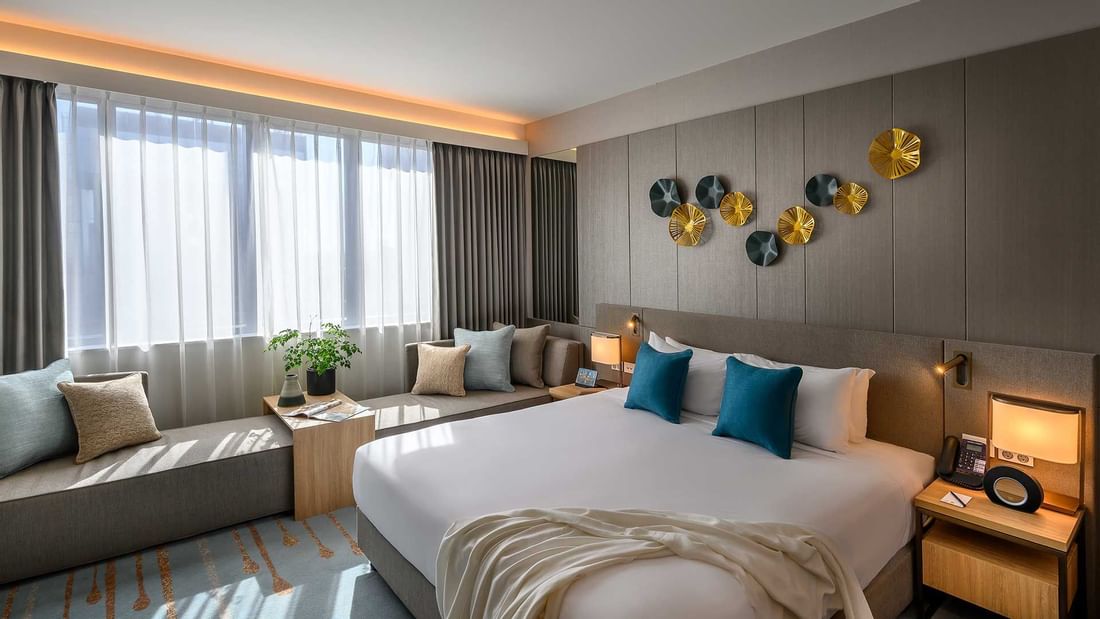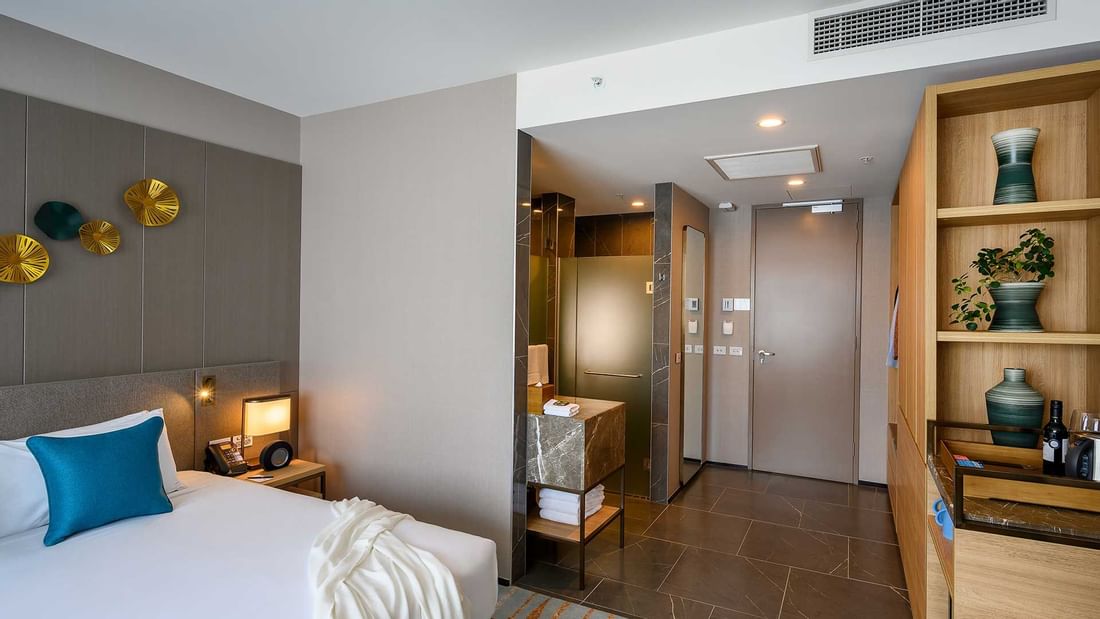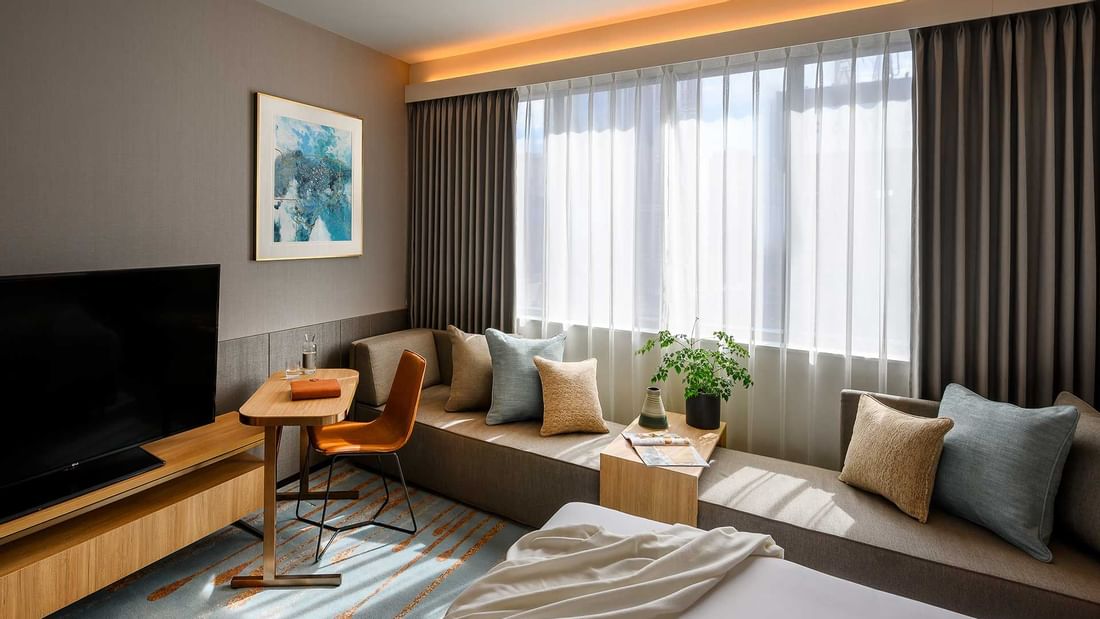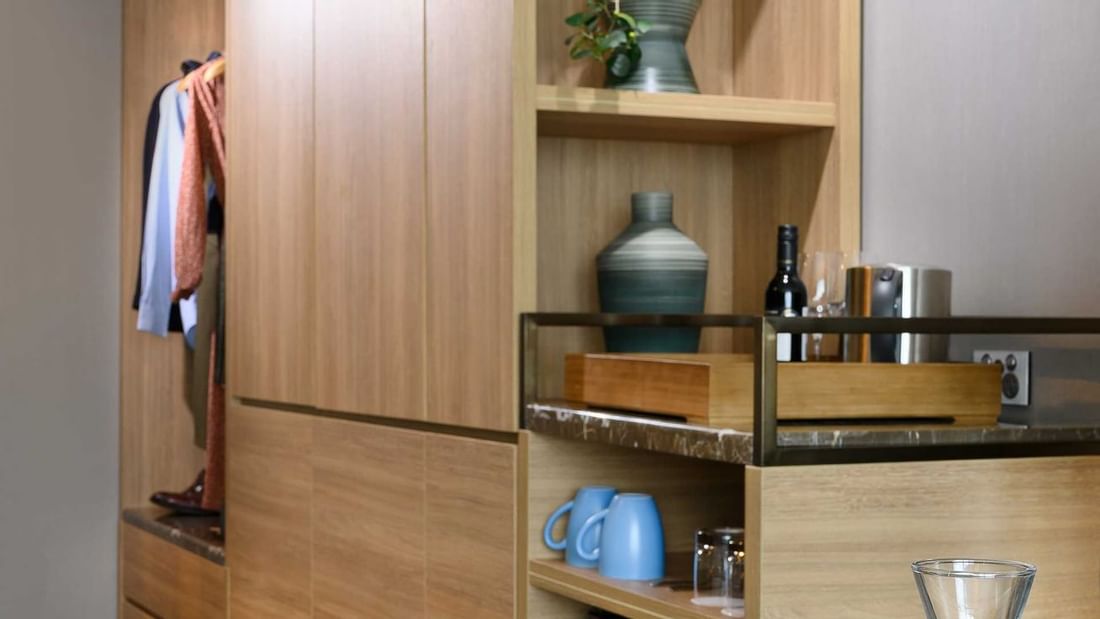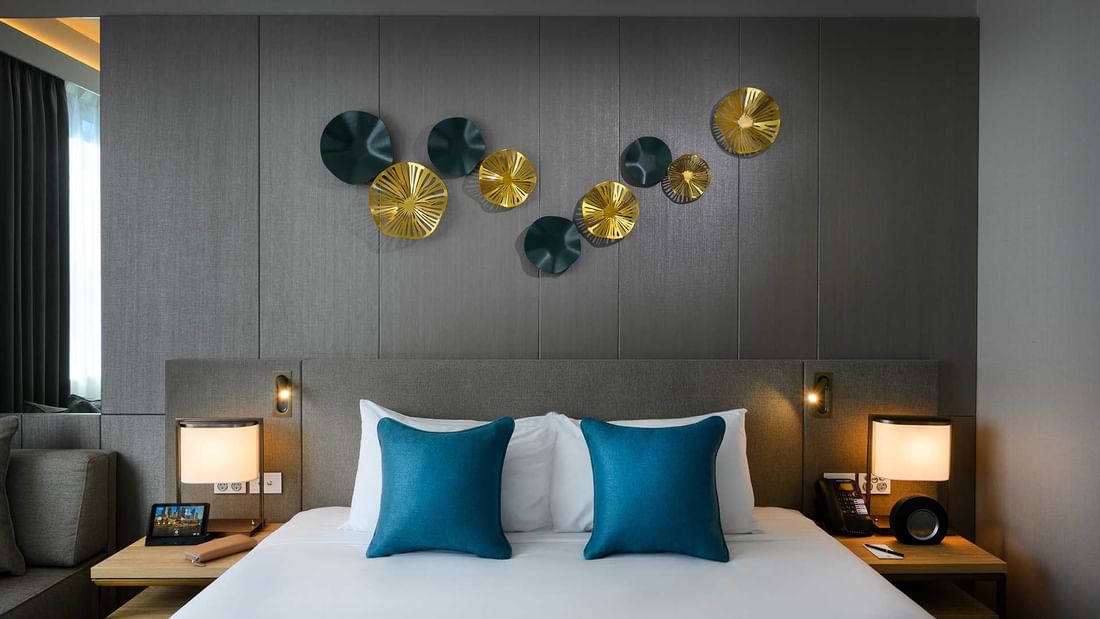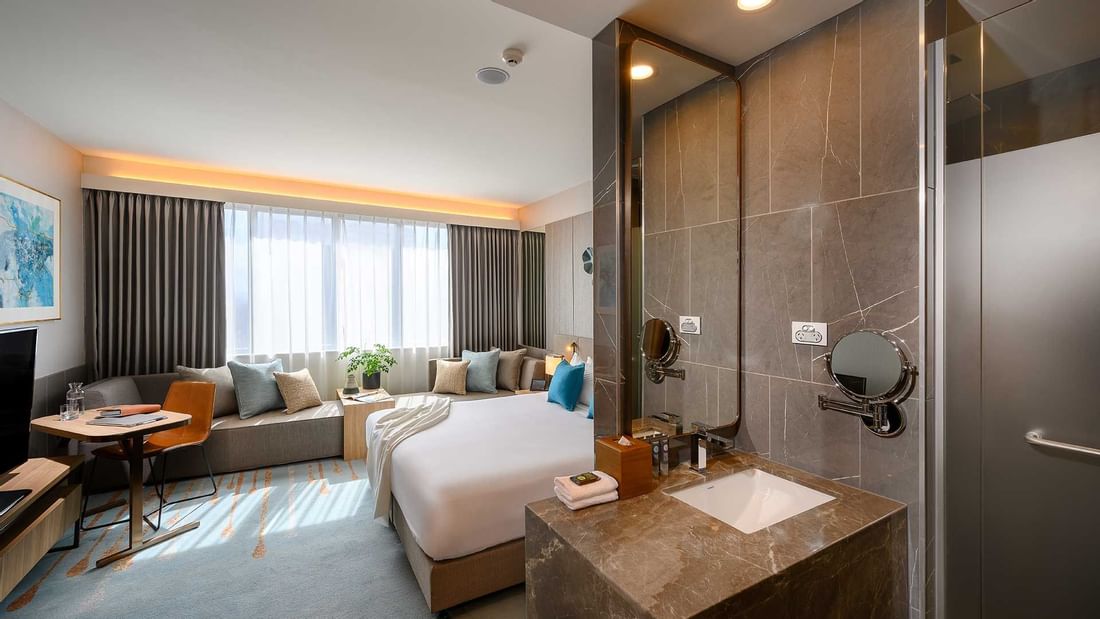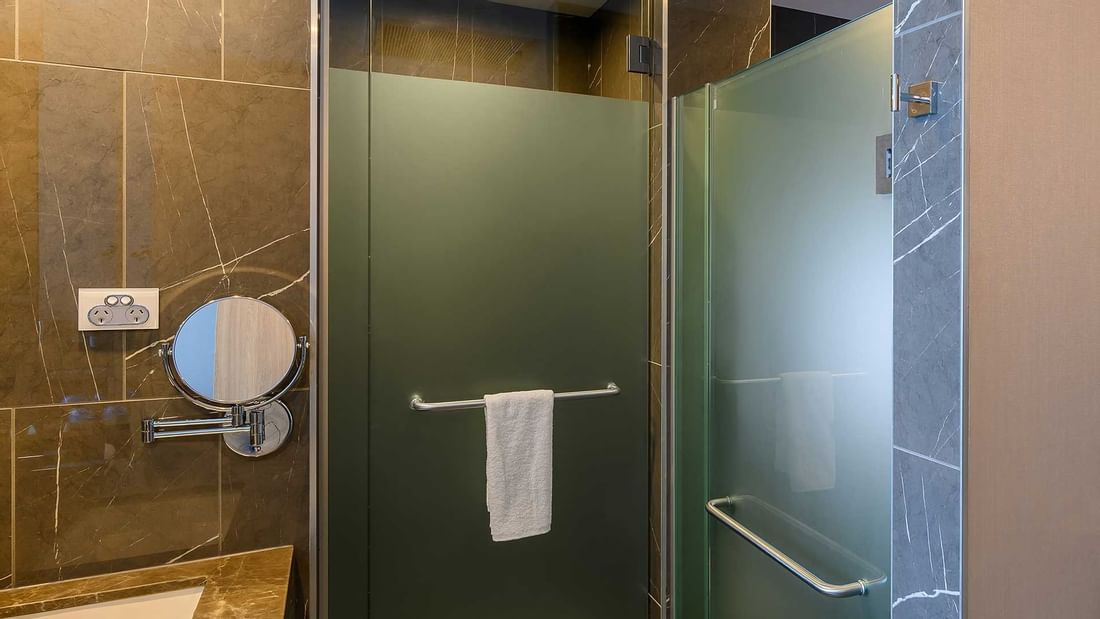 Highlight amenities
Complimentary In-Room Wi-Fi

55 inch Smart TV

Google Chromecast

Rainfall Showers

In-Room Guided Meditation App
ADDITIONAL AMENITIES
Minibar

In-Room Tea/Coffee

Chaise Lounge