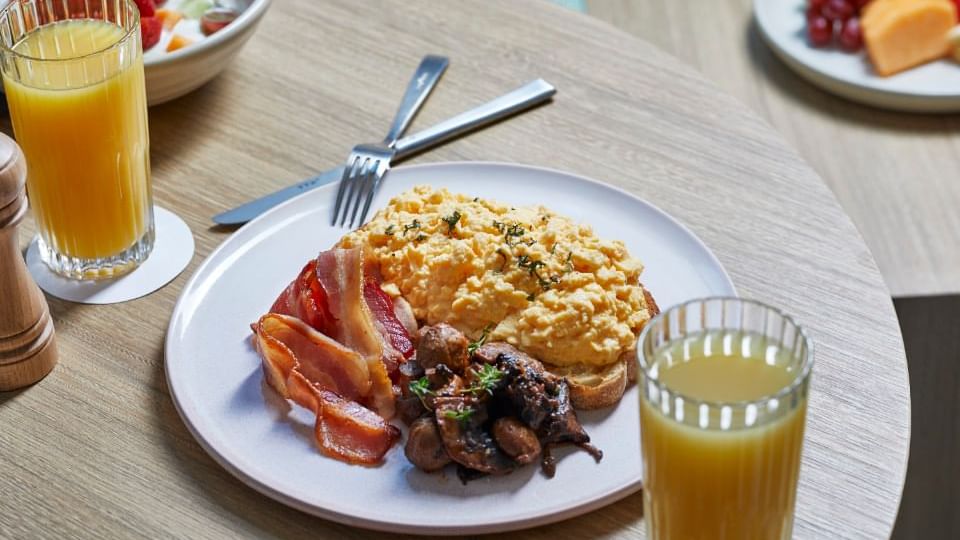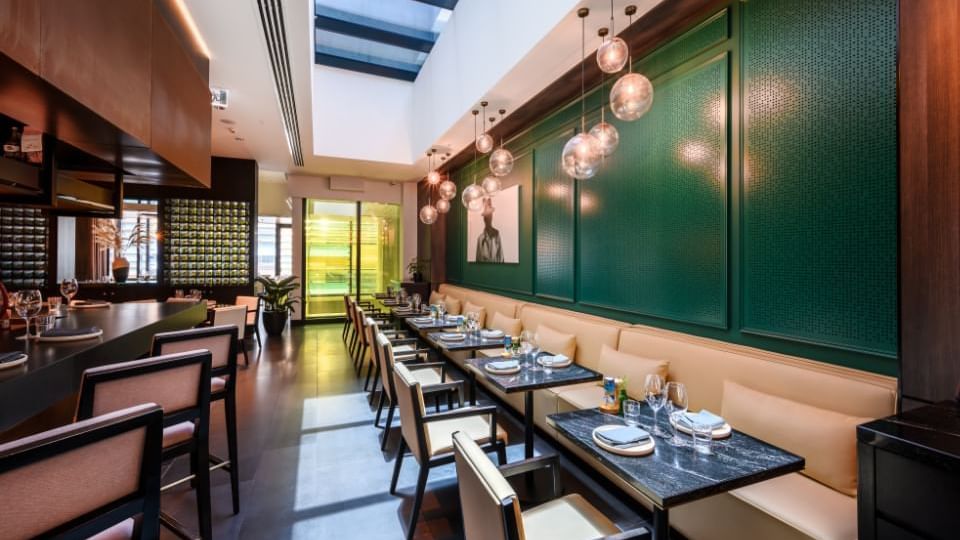 Start your day in the most delightful way with our sumptuous buffet breakfast at Pretty Boy Restaurant, located on Level 1. Open seven days a week, our breakfast is a perfect blend of traditional favourites and contemporary cuisine, designed to cater to all palates and preferences.
A Feast for the Senses
As you enter The Restaurant, be greeted by the inviting aroma of freshly brewed coffee and baked pastries. Our buffet breakfast features a wide selection of choices, including:
Healthy Beginnings: Dive into a variety of cereals, including gluten-free options, and mix them with your choice of milk, yogurt, or fresh fruit juices. Our tropical fresh fruits section is a rainbow of colours and flavours, featuring seasonal and exotic selections.
Baker's Corner: Enjoy our assortment of freshly baked bread, croissants, and pastries. Pair them with a selection of jams, honey, and spreads to start your morning with a sweet note.
Hot Selections: For those who crave something warm and hearty, we offer a range of hot meals. Enjoy classics like scrambled eggs, crispy bacon, hash browns or baked beans, there's something to satisfy everyone.
Beverages: Quench your thirst with our selection of juices, freshly brewed coffees, and a variety of teas. Whether you prefer a cappuccino or a simple black coffee, our baristas can make it all.
A Welcoming Atmosphere
The Restaurant offers a relaxed and welcoming atmosphere, perfect for both business and leisure travellers. Whether you're planning a day full of meetings or a leisurely exploration of the city, start your day with us for a nourishing and fulfilling breakfast experience.
We look forward to welcoming you each morning and helping you start your day in the best possible way!
DETAILS
Opening hours

Our breakfast hours are tailored to accommodate both early birds and those who wish to enjoy a little extra sleep:

Mon-Fri: 6:30 AM - 10 AM

Sat-Sun: 7 AM - 10:30 AM
SOCIAL MEDIA